When we read about the Lego Bonsai Tree for the first time, we knew we had to get one, and we fell in love with it right away. I mean, we are bonsai lovers, and are dedicated mostly to gardening of real bonsai trees. However, this invention was way too awesome to ignore, and we also love Lego.
We believe that growing bonsai it's not only about gardening. It has therapeutic value and empowers patience and fortitude. Bonsai trees are also about relaxing and contemplating, about talking time for yourself and be in peace.
We won't pretend that a Lego Bonsai Tree is the same as a real bonsai, but it is a symbol of harmony and balance, a way to bring of calm to your life with an amazing and creative build. We love bonsai, so we had to try this.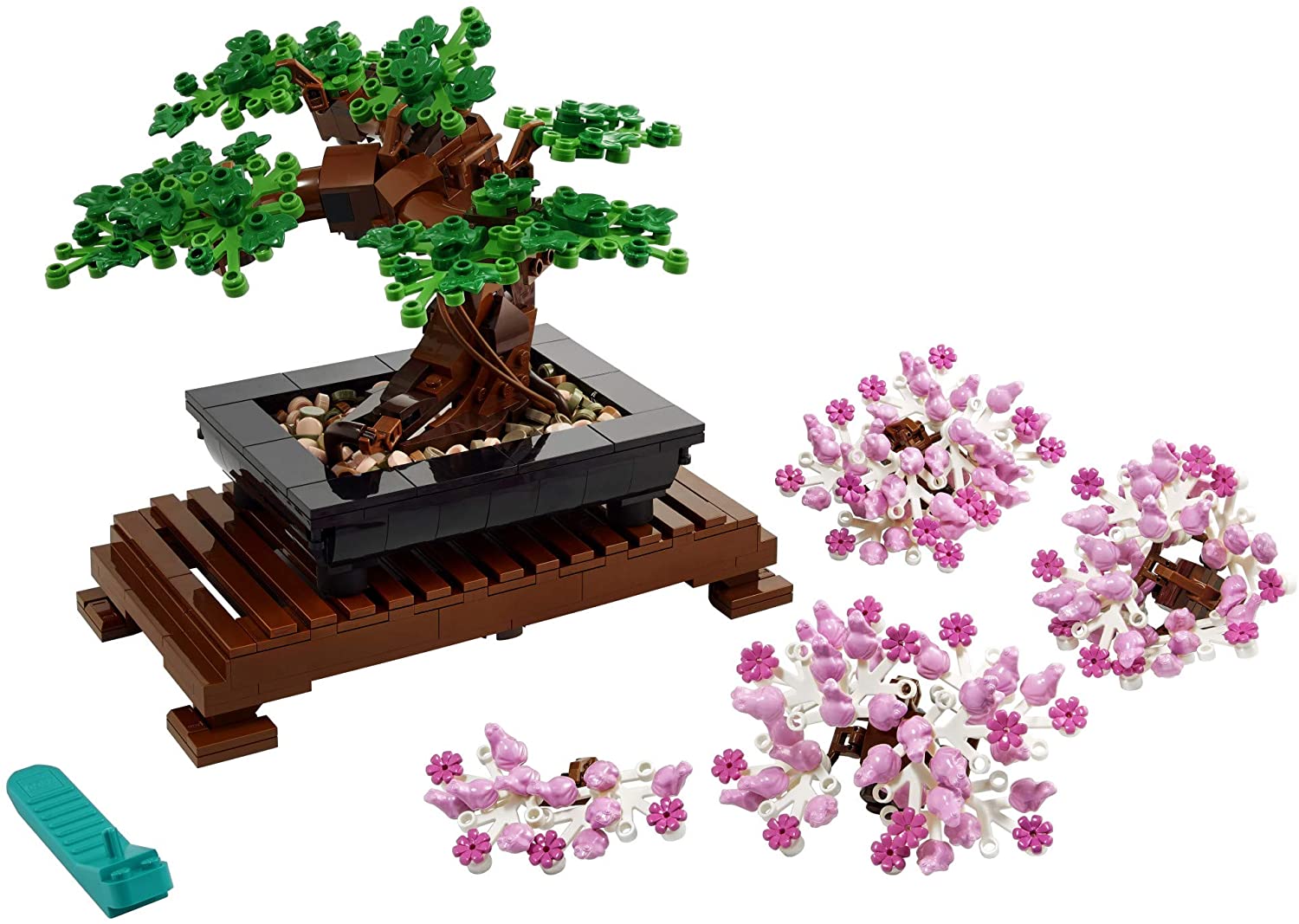 You can buy the Lego Bonsai Tree on Amazon on sale by clicking here or in the image above
The Lego Bonsai Tree is designed especially for adults, not for children. It is complex but fun. It includes hundreds of pieces, that, when put together, create a beautiful display piece over seven inches high.
There are a few models and styes of the Lego Bonsai Tree, from green leaves to pink blossoms. You can choose the one that makes you feel happier, and even mix them with each other. What we have done, as true bonsai enthusiasts, is switch them out as the season change. You can also switch the shape according to the way you feel. Luckily, this bonsai is very easy to care for, not like our other bonsai trees. It gives a nice chill vibe and has good display value. You can put it on your desk or nightstand and will feel the difference.
It was very important for us to learn that it includes elements made from sustainable materials. We think is an awesome gift as well.
Lego has also The Lego Botanical Collection which presents an amazing range for flower lovers and home décor enthusiasts.
You can buy the Lego Bonsai Tree on Amazon on sale by clicking here or in the image above